First (real) tests with the periscope lens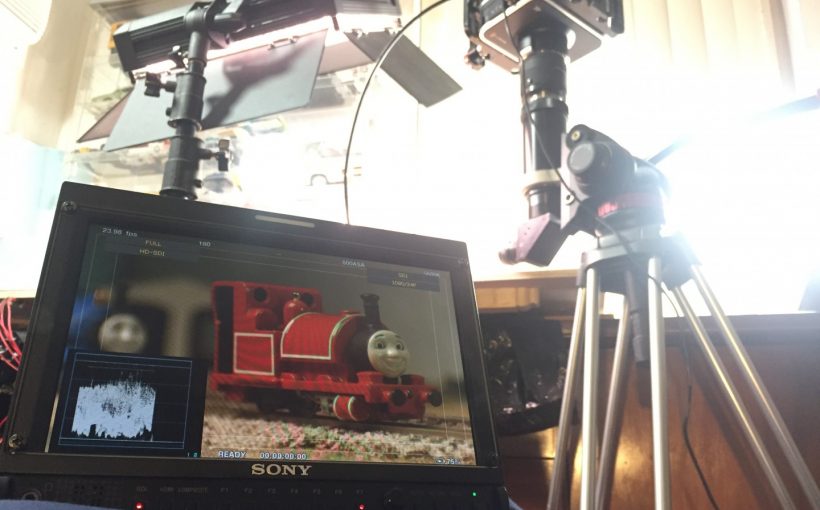 Tonight, I breath a sigh of relief at results that aren't even that good – but I'm just relieved that the whole disaster of getting the periscope lens mounted to the Canon EF mount is behind me.
Truth be told, the "RAF Camera" EOS-to-Arri "B"/Bayonet mount adapter from eBay is still loose (the allen set screws supplied are too short; they fall into the mount when tightened), but I'm using a repurposed Canon knockoff lens collar to hold the periscope at the lens instead of the camera body.
But it works.
Though not really all that well.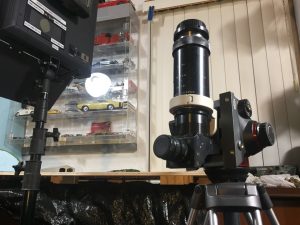 One liners aside, I can't really blame the snorkel – which in itself is a nice unit, optically – for the horrible bokeh of the first test, and the ridiculously bad depth of field. Perhaps I should be asking myself why I put an utterly cheap CCTV C-mount lens on this thing instead of a really nice Super 16mm Bolex or Angenieux lens on it. Oh well, $39.99 sounded better than $399.99 at the time. It still came to bite me in the wallet, as the crappy lens required me to stack on a Sigma 2X teleconverter between the snorkel and the camera to avoid some really terrible vignetting in the corners.
Well, live and learn. Tomorrow, I head to our local hardware store – Shell Lumber – to return to their never-ending Great Wall of Random Tiny Fittings to get suitable alternative set screws for the adapter. And then I'll start looking at a proper lens for this beast.